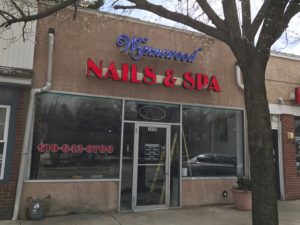 Wynnewood Nails & Spa is a premier salon focusing  and specializing on complete nail care and waxing both men and women. Our ultra-modern 1400 square foot facility features 8 luxurious massage chairs and 8 nail stations. We cater to your every nail care and waxing need. We're your one stop salon for bridal showers, bachelorette parties or just a fun night out with friends.
Cleanliness, quality workmanship and customer satisfaction is our promise to you. From our workmanship our service, it's our mission to be the best in class. Customer satisfaction and hygiene is always a priority with us.
we're conveniently located at Wynnewood, PA 19096 . we have free parking at the back of the nail salon.